When a man is single they believe they can conquer the world. Unfortunately for single men like conquers them.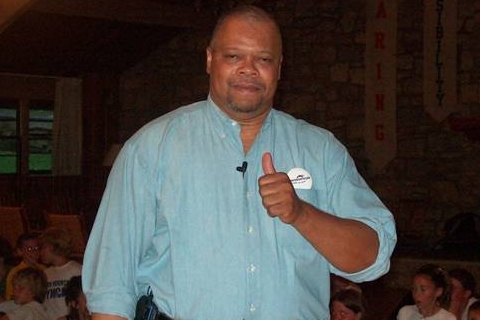 If you really want to take on the ultimate challenge in life get married. Why?
Having been a single until the age of 44, I thought of myself as a confirmed bachelor meaning I would never get married. As life would have it, I was introduced to a very beautiful woman and a year later I got married.
My wife and I both wanted to start a family and today we have a six year old daughter and a three year old son. What lessons can I share with you about being a father?
The first thing I can tell you about being a father is it is more than just an after thought. In other words, when a man becomes a father he is entrusted to take care of the mother of their children and the child as well.
Fathers are responsible for the mental, emotional and financial aspects of their family. Most importantly fathers need to have coping skills to assist them in caring for their children.
Coping skills consist of having a strong sense of understanding the mother of their children, whether its their wife, significant other and or partner. Fathers also need to be understanding, caring, patient, loving, energetic and spiritual.
The attributes I described above help fathers provide mental, emotional and financial support to the mother of their children and to the children. If a father had a father who was present in the home, it helps because they have a model to follow and or pattern to improve upon.
On the other hand, if a father grew up in a household with a absent father, the challenge is greater because there is more to learn. From personal experience I am going on record to say, there has never been a book written to adequately address fatherhood and or parenting. Why?
Glad you asked and I will explain why books cannot be the answer to learning how to be a good father and or parent. The number one reason why reading a book is not enough is because human beings are dynamic, static, and a book cannot capture the fullness of people.
Fatherhood and parenting is an individual and group dynamic that can only be captured by the parties involved. In other words, no two people or exactly alike and fathers and mothers are wired differently in their approach to raising children.
A fathers role is to stabilize their family, provide the emotional, mental and financial sustenance and assist in developing their children to be the best they can be. Never take fatherhood and or parenting for granted, it is the most important responsibility a man can ever have.
—
Paul Lawrence Vann is an inspirational speaker and author. He is a leadership expert and workplace diversity train-the-trainer who helps organizations and individuals achieve their greatest potential and improve the bottom line. Paul is the author of Living on Higher Ground and host The Wealthy Speaker Talk Radio Show. http://www.paullawrencevann.com, http://www.blogtalkradio.com/paullawrencevann, (240) 416-5077.
Article Source: http://EzineArticles.com/?expert=Paul_Vann
Category: Articles