I am a new dad. I've been going at it for almost 11 months now. I think I'll be a new dad till the day I die though. Now that my personal growth it intrinsically intertwined with someone else's personal growth (my daughter's) I can see the learning curve will never end.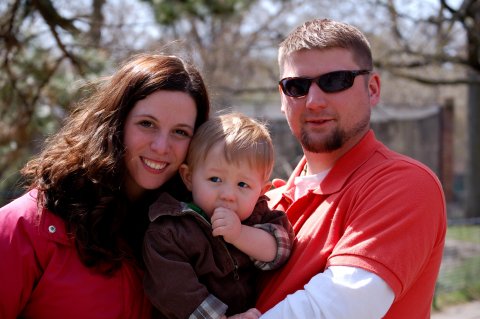 Watching my daughter grow ever day though has brought me so much joy. (along with frustration, tiredness, tears and angst I must admit) That is one of the early lessons I learned. As fathers, we are often expected to play more of a hands off approach with our children in their early days. Many think those early days are "Mom's domain" only.
The lesson I learned is to ignore this approach and rather, get as involved as I could. My greater involvement has resulted, even at 11 months, with a child who is much more open to people than other babies her age are. Further, the more time I give to her, the more she gives back. It really is proof that to gain love, all you have to do is give it.
This is why the last 11 months has been such a joy for me. For every sleep she breaks, she rewards me with the sensation of her body nestling dependently and contently in the crook of my neck. Every time I let myself be interrupted at work, she rewards me with the music of her uninhibited laughter. For every hour I dedicate to sitting with her, no matter what she is doing, I am rewarded with a more rapturous welcome the next time I go out return home.
I think Moms instinctively know this about babies which is why they are naturally more nurturing than Dads. The simple truth about babies is the more you put in, the more you get out. I've learned this now though, so I spend more time at home, more time away from the TV and more time at my daughter's side.
I challenge all fathers out there. Get more involved. I know, I understand, it is our natural inclination to get distracted by some project or other. Resist the urge, turn the football off the television, sit down with your child instead and play their games. It will only be an hour later that you will be reaping the rewards.
—
Damian Papworth has been writing articles and marketing on the internet for years. He is an old hand at it. Fatherhood is quite new to him though. In fatherhood, he recently researched baby high chairs. Click through for more information about high chairs for babies.
Article Source: http://EzineArticles.com/?expert=Damian_Papworth
Category: Articles